Next Generation Yoga with Cindy Lesher is excited to announce Kids Yoga with Baby Goats happening Saturday, April 3, at Batz Farm in Grantville.
Multiple yoga sessions are available.
2:30-3:30 p.m. - Kids age 3-4
4-5 p.m. - Kids age 5-7
5:30-6:30 p.m. - Kids age 5-7
7-8 p.m. - Kids age 5-7
As part of each session, kids will experience snuggling with the baby goats for 15 minutes, engage in a farm-theme Yoga class for 30 minutes, and snuggle again with the baby goats for 15 minutes.
Kids will love connecting, cuddling, and playing with the baby goats in the goat pen and gathering for a playful farm-themed Yoga class where we will explore life on the farm as we move, imitate, sing, laugh, balance, and engage with each other.
Bring your own yoga mat, towel, or blanket that you don't mind getting dirty. Yoga class is on the grass outside in a circle with kids spaced 6 feet apart. Kids should dress comfortably to bend, stretch, and move!
Advance registration is required and is available on the Batz Farm website.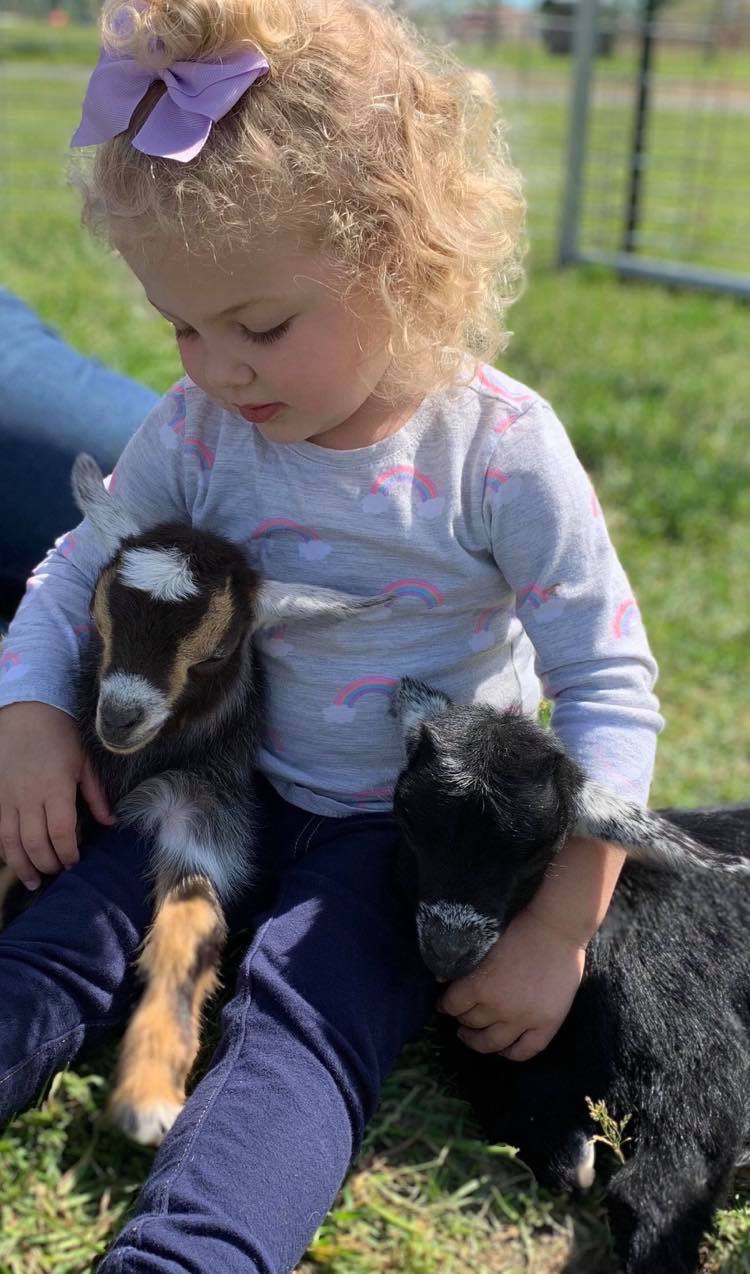 Additional kids yoga classes with Cindy Lesher are available. See her website for details.
Batz Farm also hosts picnics in the pasture, baby goat snuggling, and more events. See their website for more information.