Are you looking for a great experience gift! All the men in my family have forged weapons at the Drunken Smithy!
The author received compensation for this article. All thoughts and opinions expressed are their own.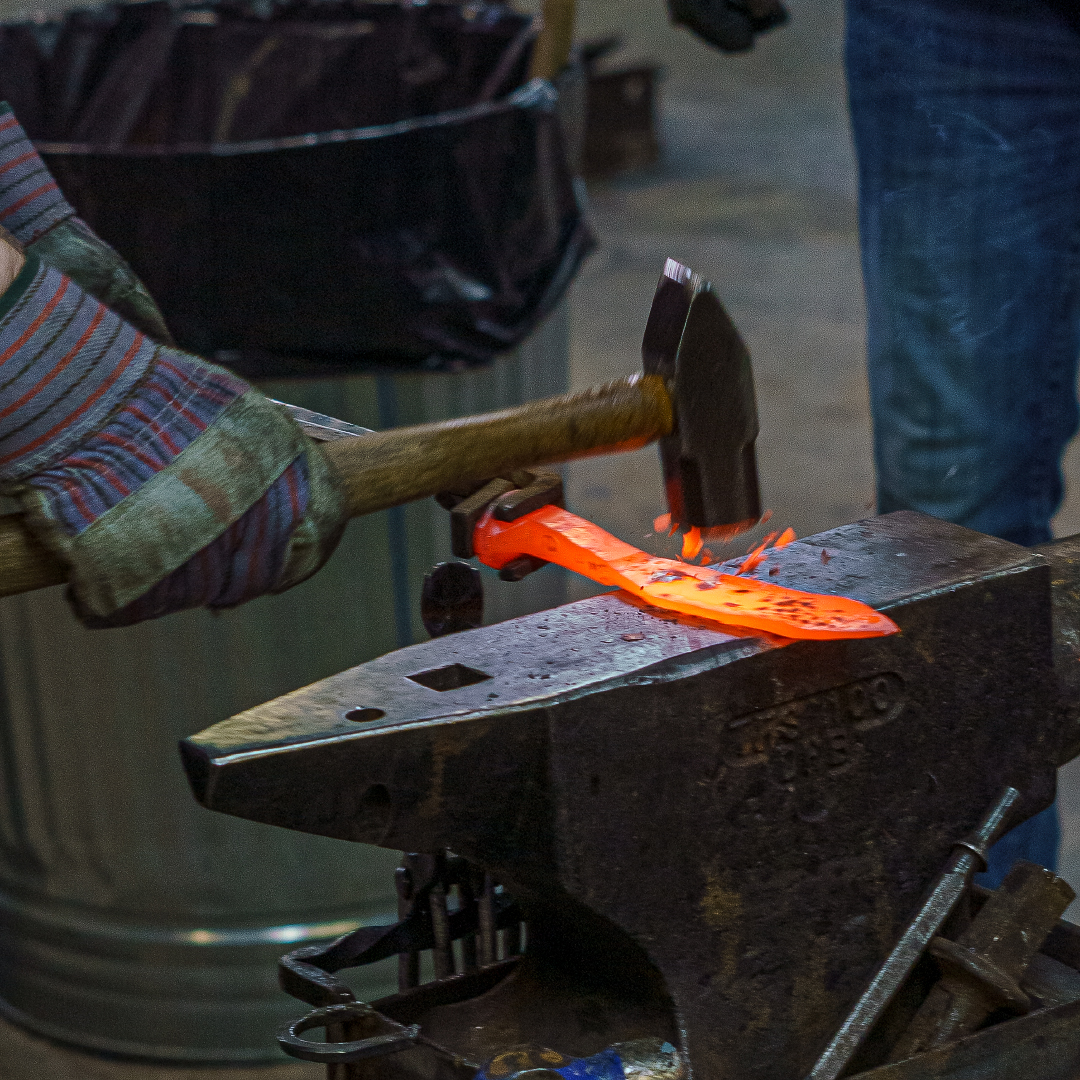 The Drunken Smithy teaches forging workshops in Palmyra, PA. The instructors will guide you through creating your own magnificent knife or ax, from start to finish in a 4-hour session. No experience is necessary and the instructors will help as much or as little as you'd like.
Start with a block of our homemade Damascus steel, a railroad spike, a steel blank, or a hammerhead.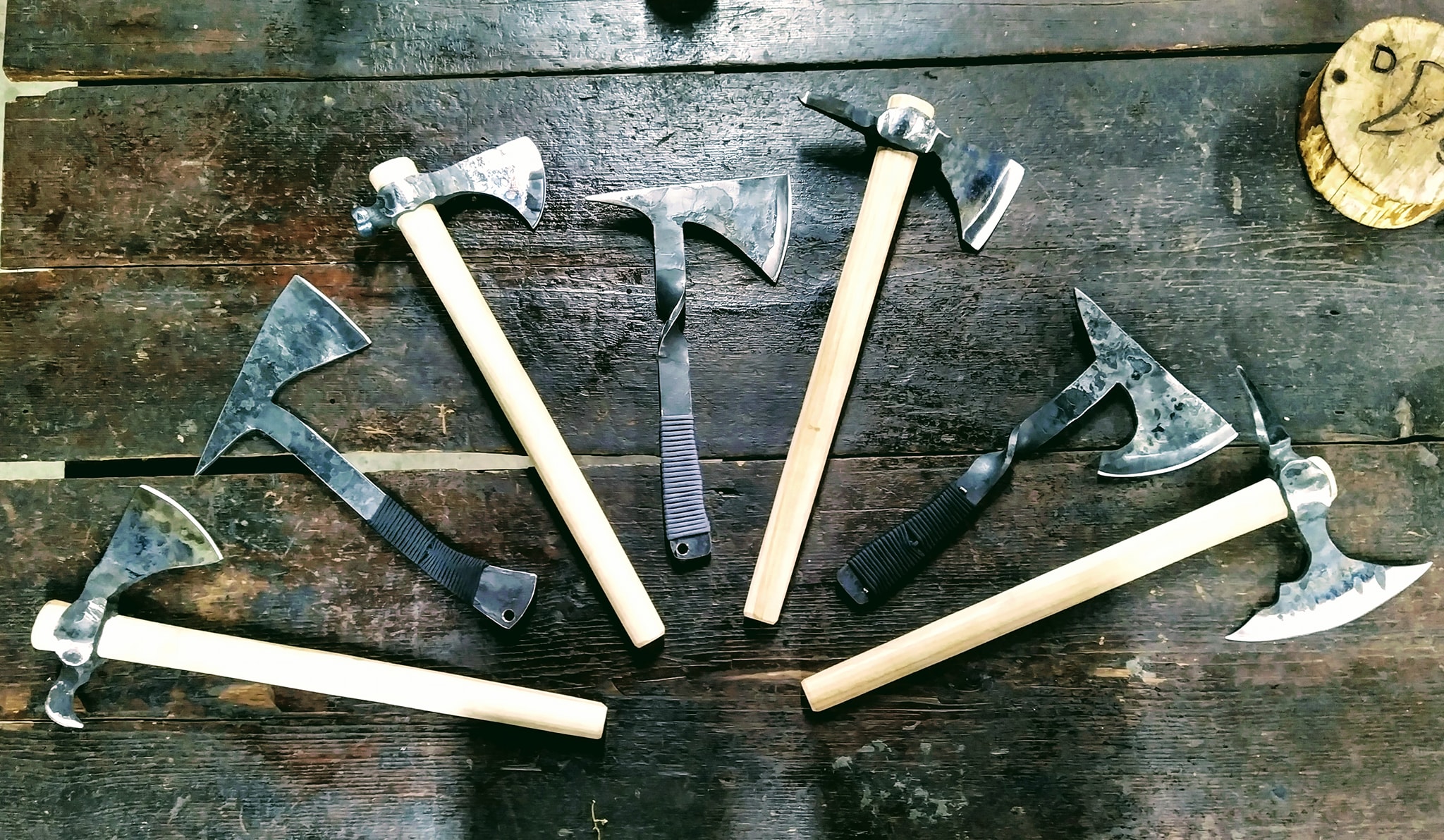 Hammer your heart out on our anvils, use our power hammers or hydraulic presses to bend the steel to your will, then grind, heat-treat, and sharpen your blade to perfection. Roast a sausage in the flames of the forge, throw a few axes, and peruse our offerings of knives, axes, swords, jewelry, leather goods, and more.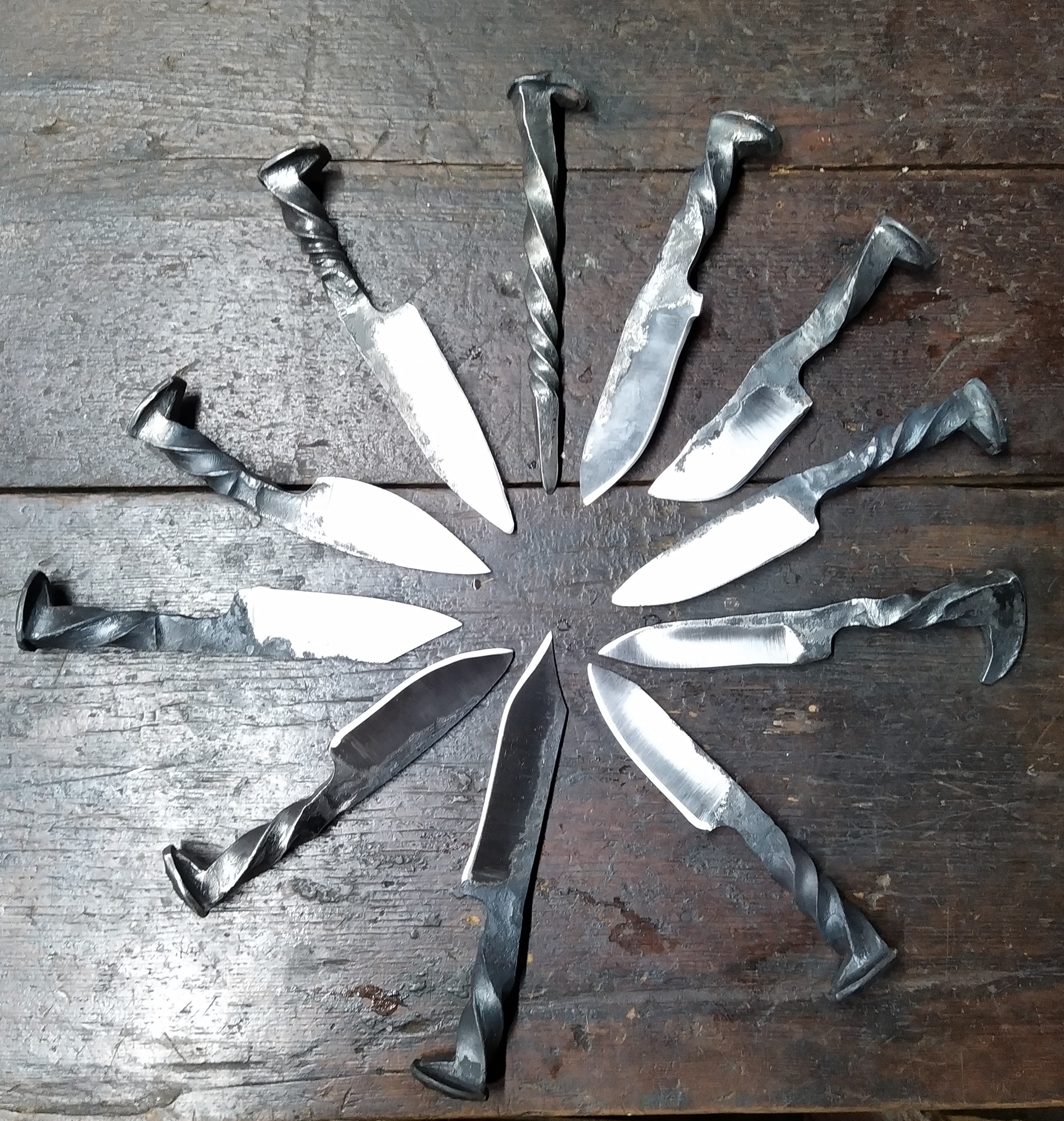 Reserve your tickets by visiting DrunkenSmithy.com. We have public workshops every Friday and Saturday for adults and children 11 years old and up. Private parties are available for birthdays, corporate events, special occasions, guys/girls night out, and families with children under 10 years old. Gift Certificates are available on our website. For more info, email Forge@DrunkenSmithy.com.