It's not uncommon to see a scurry of tiny fluttering feet following Miss Rose throughout the Central Pennsylvania Youth Ballet (CPYB) studios each day. That's because not only do our youngest dancers grow up through our proven ballet syllabus and specialized training, but also under the watchful eye and nurturing, guiding influence of our Miss Rose. Rose Taylor, Director of Children's and Primary Divisions at CPYB, has dedicated her education and professional career to providing the highest quality of ballet training for young children but also understanding the unique and special way they think, learn and grow throughout different stages of their development. She thoughtfully creates a nurturing and encouraging environment where they can grow and explore the joy of dance and music.
During and after her professional ballet performing career, Rose pursued her education and now holds both a Bachelor and Master of Fine Arts degrees. In addition to advanced studies in the art and method of teaching ballet, Rose also wanted to learn more about children so she could be a better teacher, especially for beginners. So, she completed specific coursework in child development, creativity in the classroom and incorporated this emphasis into her thesis work. Rose has been teaching young children for nearly twenty years, which she feels provides the greatest education of all! "There is simply nothing like the excitement that comes from helping a child learn through ballet and I have the continued honor and pleasure of doing that each day of my life. I also learn something new from my students every day," said Taylor.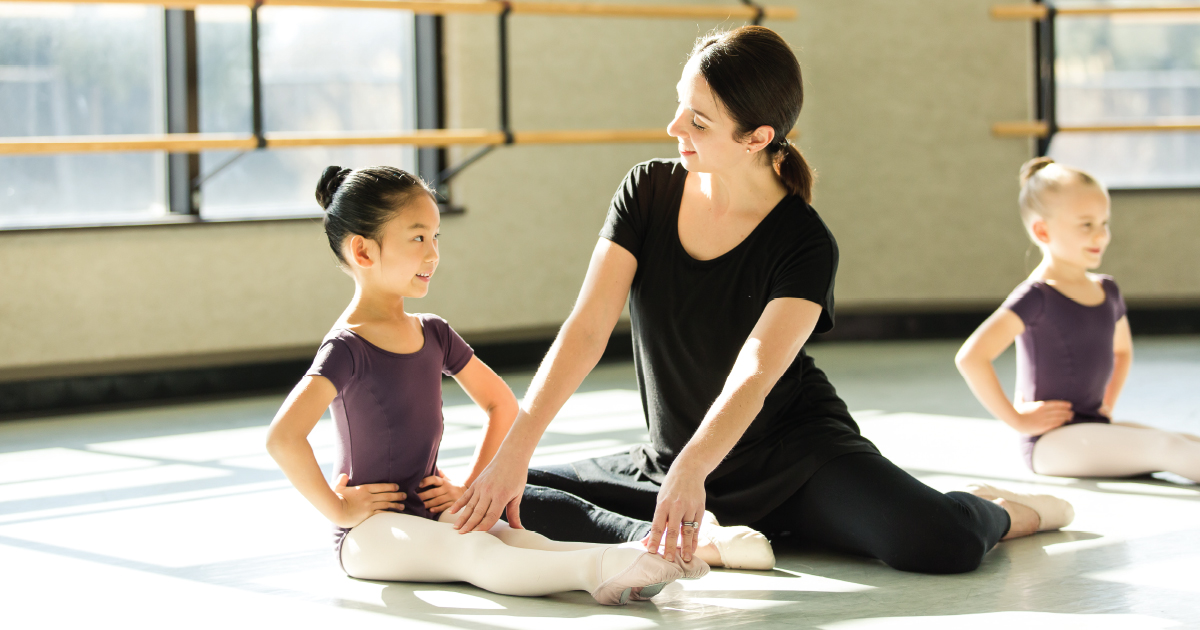 CPYB is internationally recognized for exceptional professional quality ballet training. Yes, the training here is serious as the children grow up but dancing is also fun and should take place in a nurturing and encouraging environment. That's exactly what to expect at CPYB! We value each child and love to see the joy on their faces every time they come into our studios. Our Children's Division is composed of Creative Movement and Pre-Ballet courses. Miss Rose thoughtfully develops and teaches a curriculum that challenges our youngest dancers but also encourages them to explore their creativity and imagination, find joy in moving to music, learn how to work within a group and truly fall in love with dance and the arts. Children's Division students develop coordination, sequencing, gross motor skills and musicality; gain an understanding of focus and hard work and are introduced to basic ballet vocabulary. They learn everything through fun, which continues into all future training in the studio and beyond. We love to see our youngest dancers peeking in the studios to watch the older ballerinas and dancers in class or rehearsing George Balanchine's The Nutcracker®, picturing how that could be them one day.
Miss Rose guides our youngest dancers through their Children's and Primary Division classes and through their first performing experiences. It's clear she adores children and sharing her love of ballet with them. She values among all else the joy and benefits that come from early education in dance, music, the arts and the true beauty of ballet. Come introduce your child to ballet, see their feet flutter into the studio and meet your child's teacher, Miss Rose.